Leadership
Ty Jenkins


Founder and Chairman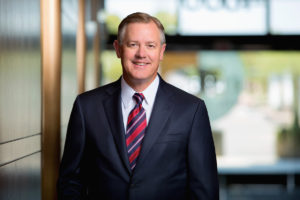 Ty Jenkins is the founder and Chairman of Docutech, which he founded in 1991 to simplify the mortgage loan document process and guarantee compliance for the mortgage industry. Under his leadership, Docutech has become one of the nation's premiere mortgage document and software providers, amassing one of the largest, most complete libraries of customized investor documents and company products that seamlessly integrate with mortgage loan origination systems to guarantee optimal security, compliance and accuracy. Ty's work with Docutech has positioned the company as one of the leading compliance expert resources within the industry and most recently earned him a 2016 HW Vanguard Award from HousingWire, as well as a place on Mortgage Professional America's 2016 Hot 100 Listing. Prior to founding Docutech, he attended Idaho State University where he studied finance. Outside of his work with Docutech, Ty has also served Idaho Governor Butch Otter's Economic Advisory Council from 2004 to 2008 and is still an active member of the U.S. Chamber of Commerce.
Amy Brandt


President and Chief Executive Officer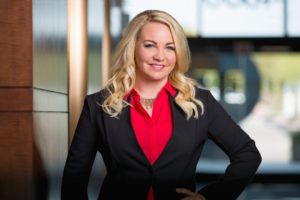 Amy Brandt serves as Docutech's president and CEO, leveraging her 20 plus years of experience as a highly accomplished entrepreneur and senior executive to drive continued growth and innovation within the company. As president and CEO, she leads all aspects of daily operations, including sales, customer support and product development. Throughout her experience within the mortgage, software, technology, aerospace and financial services industries, Amy has held a variety of roles including president of originations and corporate technology for New Penn Financial, chief operating officer for Prospect Mortgage and president and CEO for Vantium. In addition to her executive career, she currently serves as a board member of the Sun to Water Technologies and a Scholar Rescue Fund board member with the Institute of International Education. Amy earned her J.D. from Arizona State University College of Law and a Bachelor of Arts in political science from the University of                Southern California.
Brian Galvin


Executive Vice President and Chief Financial Officer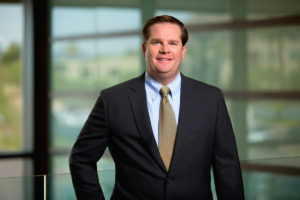 As executive Vice President and CFO for Docutech, Brian is responsible for overseeing and maintaining the company's financial, accounting, tax and treasury operations. With more than 20 years of experience in the high growth technology services industry, Brian has helped lead the acquisition of over 20 companies and has raised $5 billion in financing through his efforts. Prior to joining Docutech in 2017, he served in a variety of senior leadership roles at leading companies, including CFO and CAO at JDA Software and Ellucian, as well as multiple high ranking positions at CA Technologies and Accenture. Brian is also a certified public accountant within the state of Illinois and earned his Bachelor's degree from Lewis University, as well as his MBA from Loyola University.
Subscribe to Docutech News